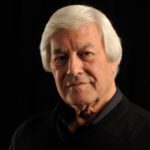 Veteran journalist gives his thoughts on Mo Farah and the 2020 Olympic Games in his latest blog for Track Academy...
In the 120-year history of the Olympic Games, British middle distance and distance track stars have won gold at 800, 1,500, 5,000 and 10,000 metres. But, unfortunately, when it comes to the marathon Britain has failed to claim a champion over the classic 26 miles 385 yards Blue Riband event.
There have been 28 marathons since Athens in 1896 and we have come close with four silver medallists.
Our runners-up were Sam Ferris; Los Angeles, 1932, Ernest Harper; Berlin, 1936, Tom Richards; London, 1948 and Basil Heatley, Tokyo, 1964. Charles Spedding got the bronze in Los Angeles, 1984.
Thirty years without a medal of any description makes grim reading. But that situation could change dramatically 21 months from now.
Mo Farah is the man capable of breaking our golden duck at the 2020 Tokyo Games.
When Mo decided to retire from the track after last year's World Championships he had amassed a mind-boggling four Olympic golds and six world titles.
And it shouldn't be forgotten that he also holds the European 1,500 metre record with a time of 3mins 28,81 secs - which makes him much faster than metric mile specialists Seb Coe, Steve Ovett and Steve Cram.
Thankfully, though he has hung up his spikes Mo isn't lost to athletics. He decided to dip his talented toes into the road running waters and take up marathon running.
Our greatest ever athlete wanted to see if he could be just as competitive at the highest level in a complete different branch of the sport.
It meant giving up his American base to return to this country and adapt to a complete change in his training regime.
He enlisted Gary Lough, Paula Radcliffe's husband, to coach him and so far their partnership is proving to be highly successful.
Mo finished third in the London Marathon in April and last month to the delight of his millions of fans at the beginning of October he ran away with the Chicago Marathon in an extremely respectable 2hr 5 mins 11 secs.
Brendan Foster and Dave Bedford, two of this country's finest and most respected distance runners, were mightily impressed with Farah's first big city marathon victory.
They both feel Farah has a great chance of a triumph in Japan, though compared with the Kenyan and Ethiopian aces he is a novice.
An upbeat Foster said: "Mo is our best hope of a gold medal in Tokyo," and Bedford was just as optimistic.
Bedford, the former world 10,000 metre world record holder, knows a thing or two about marathon running as he was for years' director of the London race.
Dave echoes Foster's opinion and said: "Assuming the Olympics will be a tactical race, I believe Mo has all the tools. He could very well win.
"Until recently you had to be running 2hr 5mins to be taken seriously in the marathon world. Well, he's done that and that brings him close to everyone except Eliud Kipchoge."
Kipchoge will be defending the Olympic crown he won in Rio two years ago and the Kenyan sensationally set a new world record when he won in Berlin in September in a super-human 2hr 01.39 secs.
That took an unbelievable 1min 18secs off the previous fastest - that's like someone smashing Usain Bolt's 9.58 secs 100 metre world record by half a second.
But it must be pointed out that Kipchoge had the benefit of three pacemakers - that kind of help won't be forthcoming in Tokyo.
And Bedford added: "Mo's competitive spirit and racing nous will make him very dangerous to everyone. "We must assume the Olympic race will not be run in the same way the Berlin and London races are."
Foster backed him up, saying: "Kipchoge is the fastest but the Olympics certainly won't be a test of the fastest.
"It will be a test of tactics and a winning mentality. There are two types of races: one is the time-trial and we have seen far too many of those in modern marathons.
"The other is the championship race. Mo has only to beat three Kenyans and three Ethiopians at the Olympics whereas it might be ten in an international race."
Some critics reckon that Mo, who will be 37 when it comes to Tokyo, will be too old to have a chance of being crowned marathon champion.
But I would like to remind the sceptics of the old adage "age before beauty".
Narrator: Colin Hart