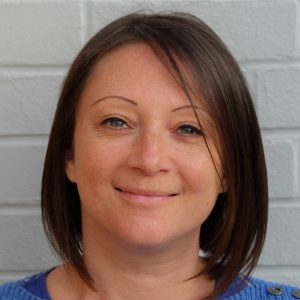 "It takes a village to raise a child. A child not embraced by its village will burn it down to feel its warmth." This was just one of the fascinating insights I took away from the 2018 Laureus Sport for Good Global Summit in Paris last month, writes Track Academy PR officer Claire Owen (pictured left). Two hundred and fifty delegates from 135 organisations across 39 countries came together for the bi-annual conference sponsored by Allianz. I was Track Academy's representative at the three-day event, held at the National Institute of Sport Expertise and Performance on the outskirts of the French capital.
I was certainly amongst esteemed company, including former All Black rugby star and chairman of the Laureus World Sports Academy Sean Fitzpatrick. Other ambassadors present were Australian cricketer Steve Waugh, British Olympian Daley Thompson and the academy's newest member, German para-alpine skier Anna Schaffelhuber.
Meanwhile, my fellow attendees came from organisations as diverse as Deaf Kidz International, Girls on the Run of Atlanta and the Naz Foundation, which works around HIV/AIDS and sexual health in India.
We were treated to a fascinating mix of discussions, workshops, panels and presentations on an array of different topics related to sport for development.
Day one included workshops ranging from Emotionally Intelligent Leadership to Teaching Personal Safety Skills to Young Children. In the first, I learned that emotional intelligence is a personal strength of mine, though facilitator Andy Caldwell did warn us we might inadvertently rate ourselves too highly on the test!
"A person's physical presence is not actually an indication that they are included in a meaningful way."
Waves for Change, South Africa
Inclusion was the main theme of the summit's second day. We heard from an insightful panel, featuring skier Anna, retired Great Britain wheelchair rugby player Andy Barrow, Wimbledon favourite Mansour Bahrami and All Black legend Bryan Habana.
Each with an incredibly motivating story to tell, the panellists discussed how sport can help to address the stereotypes of religion, culture, disability and more, and how the industry can become more inclusive as a whole.
As Andy said: "We don't want to rely on people's help. We want to be empowered."
"They are the poster children of acceptance."
Drew Boshell, Special Olympics sport and health senior vice president
A popular portion of day two was a panel focusing on the Special Olympics, the world's largest sports organisation for children and adults with intellectual disabilities. Giving us the benefit of her experience was Hanna Atkinson, an alpine skier and real force of nature from Colorado. The 23-year-old, who has Down's Syndrome, explained that her motto in life is: "Let me win, and if I cannot win let me be brave in the attempt."
Alongside Hanna was Gerald Mballe, who fled war-torn Cameroon for a new life in Italy. There, he became involved with Unified Soccer, a football programme led by the Special Olympics, through which his life was completely transformed.
He said: "While other people are discriminating that you are a migrant, you are a refugee, these disabled guys instead accepted me. Because of them I understood that I was a good person.
"These guys, we have to give them a chance. Because I was given a chance. I hope I will be able to deliver the message to the entire world and let them know we are all equal. All we have to do is learn to know the other one. And we are all the same."
"The way the women's game is changing is very positive."
Alex Scott
Our third and final day was spent discussing the theme of gender equality in sport amongst ourselves as grass-roots organisations, while we heard from a range of knowledgeable voices on the subject.
These included Alex Scott, who has represented England 140 times in the women's football team. The first female presenter to cover a World Cup for the BBC, Alex said she has had to be brave enough to knock on doors as a sportswoman. "As a pundit, I am not ticking a box because I'm pretty or a female," she said.
"I have played football at the highest level and I know the emotions involved. Football is football. I don't want to be described as a female pundit, just a pundit."
"It's great to see so many projects together and people learning from each other."
Steve Waugh
From us at Track Academy, thank you so much to Laureus and Allianz for such an interesting three days, meeting some truly inspirational people and sharing best practice with them. There was so much to take away from the summit and we're sure to put a few of these new ideas into practice back at the Willesden Sports Centre.

Amongst my own personal highlights were a dance class with the fantastic Randall Rosenberg from Dancing Grounds in New Orleans, and doing the haka with Sean Fitzpatrick and 250 others!
A last word from Sean: "Using the power of sport to end violence, discrimination and disadvantage, you are all proving that sport can indeed change the world."