We'd love you to join our team. Take a look below at our current vacancies: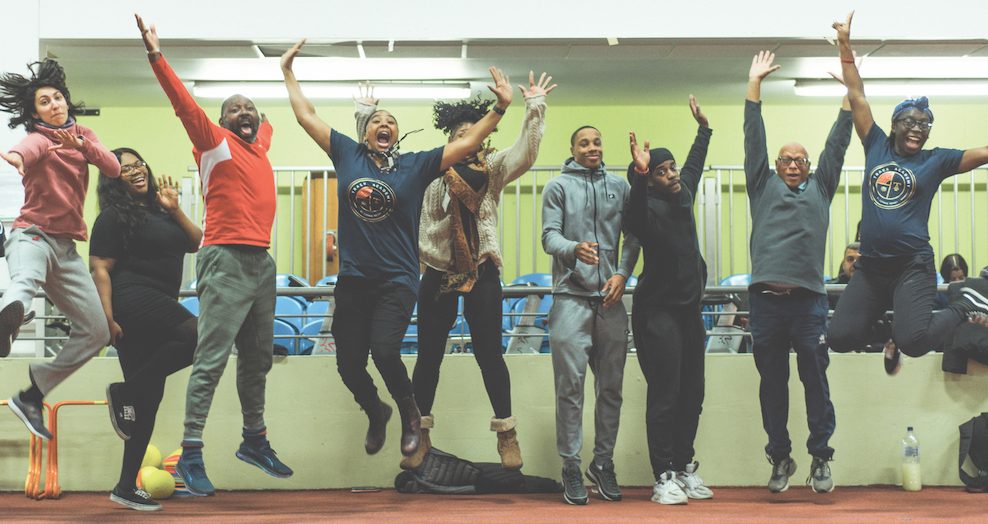 Mentor
Post title:
Mentor
Key purpose:
A mentor's main function is to assist young people in discovering and reaching their full potential. Mentors should listen to and help their mentees find solutions to their problems instead of directing them. Also, mentors should encourage their mentees' development.
Accountable to:
Education and Mentoring Administrator
Main sessions (unless otherwise agreed):
Tuesday – 4pm – 6:30pm
Thursday – 4pm – 6:30pm
Saturday – 10am to 12:30pm
Main Location (unless otherwise agreed):
Willesden, North West London
Rate:
£11.05 per hour (approximately 1.5 – 8 hours a week depending on agreed schedule)
Employment Status:
Self-employed
DBS disclosure:
Enhanced DBS required
Please send your CV and cover letter to Andrea Bishop – mentoring@trackacademy.co.uk and we will then organise an interview/assessment date.
Person specification
Qualifications
Essential – At least 5 GCSEs grades A-C (including maths and English language)
Essential – At least 3 A levels or level 3 equivalents (BTECs, NVQs, National Diplomas, etc.)
Desirable – Graduate/undergraduate
We are happy to consider those who do not have all the above qualifications if they can demonstrate their ability to support student athletes.
Experience
Essential – working as part of a team.
Desirable – working with young people in (school, after school clubs, charity organisations, etc.)
Character traits
Positive and encouraging
Willing to challenge behaviour in a firm and fair way
Excellent timekeeping and organisational skills
Proactive rather than reactive
Friendly
Empathetic
Open-minded and Non-judgemental
Patient and calm
Skills
Good time-management
Good communication/listening skills
Understanding mentoring
Effective problem solving
Planning: assessment, prioritisation, reviews, goals, action plans
Great at organisation
Questioning
Key duties and responsibilities
Responsibilities
Arrive at least 10 minutes before your scheduled session.
Getting to know your student athletes/mentees and building rapport.
Challenging negative behaviours immediately and consistently.
Noting and celebrating progress and personal development.
Updating the mentoring department directly to support positive behaviour changes.
Maintain the privacy and confidentiality of each mentee.
Group mentoring
After being assigned to a coach, observe student athlete group dynamics and the interactions with their coaches (Micro-mentoring).
Start to build a rapport with your assigned group student athletes (and their coach) by taking an interest in their education, behaviour and lives on and off the track in order to become familiar with their needs (Micro-mentoring)
Support the coaches with behaviour management of their training group e.g. use timeout bench for one-to-one mentoring interventions with persistent low level behaviour (Macromentoring).
Respond appropriately to student behaviour and escalate prolonged, repeated or severely irresponsible behaviour to your coordinator (Macro-mentoring and Intervention mentoring)
Ensure that all instances of Macro-mentoring and Intervention-mentoring are recorded with name, date, issue and resolution this includes interactions between your assigned athletics coach and student athletes.
Regularly communicating mentoring updates and concerns so we can build a picture of the young person and if necessary, proof of escalating a case for further one-to-one mentoring support.
One-to-one mentoring
Meet mentees at the designated location and times.
Set boundaries and ground rules
Set goals and review regularly until they are achieved
Complete contact sheets for each session of one-to-one mentoring in order to keep up to date clear records
Record keeping and reporting child protection issues
Maintain accurate and comprehensive records of student progress and achievement.
Provide students with positive feedback on performance that reinforces student achievement and focuses on improvement.
Provide detailed, accurate and informative written and oral reports about mentees as required for case study building.
Ensure the wellbeing of athletes by:
– Reporting any children at risk or any suspicion of neglect.
– Sharing supervision duties with other staff diligently.
– Appropriately assisting students who are hurt, sick or in distress.
– Identifying and reporting child protection risks.
Additional duties/responsibilities
The nature of Track Academy work is such that tasks and responsibilities can be unpredictable and/or varied. All staff are therefore expected to work in a flexible manner when tasks that are not specifically covered in their job description have to be undertaken. Track Academy is a learning organisation and is committed to excellence:
All staff have a responsibility to contribute to making Track Academy a better and ultimately excellent, learning organisation.
Undertake some liaison and teamwork duties in order to contribute to the integrated nature of the project and implement Track Academy's wider goals such as:
– Attending scheduled staff meeting, briefings, parent-teacher interviews/pastoral meetings.
– Participating in professional development opportunities.
– The post-holder will, as required, contribute to materials/resources/publications/newsletters/website and team meetings.
– The post-holder will be aware of the provisions of safeguarding, health and safety in accordance with Track Academy's expectations.
– The post-holder will uphold and reflect Track Academy values and policies in respect of equality and diversity in all they do and say.
Coaching opportunities
Track Academy is recruiting athletics coaches who specialise in long and middle distances, triple jump, long jump, throws and hurdles.
This is a great opportunity for newly-qualified athletics coaches to gain valuable coaching experience and to deliver the academy's life skill builders programme under the guidance of experienced and renowned national and international coaches.
The right candidate will join an academy where athletes of all abilities are coached and developed to be medal-winning champions.
We operate 50 weeks a year.
WHERE – NW10
WHEN – Various athletics programmes.
Multi-skills sessions: Tuesdays from 4pm to 5pm and Saturdays from 10am to 11am
Mainstream sessions: Tuesdays and Thursdays from 5pm to 6.30pm and Saturdays from 11am to 12.30pm
What is required?
Enthusiasm
Excellent time management and communication skills
Professional attitude
Commitment and motivation
Committed to delivering Track Academy's Life Skill Building programme
Desirable:
Athletics Coach Badge
First Aid trained
Safeguarding Children and Protection awareness
Experience of coaching and mentoring children
A fully enhanced CRB/DBS check is also required but can be organised if successful. If you are interested in this position please send your CV to Yvonne Simpson at admin@trackacademy.co.uk or call 07956 715052 for more information.    
Tutor
An exciting permanent opportunity has arisen for an English and Maths Tutor at Track Academy. Track Academy is an Education and Mentoring and Sports charity that uses sports as a tool to engage with young people. Track Academy is looking for English and Maths Tutors who can help our student athletes achieve their educational goals by helping with their homework and revision on Saturday mornings. 
Part-Time (9am -11am Saturday mornings)
£15 per hour
Self-Employed/Freelance
Willesden Sports Centre
The organization:
Track Academy is an education, mentoring and sports charity which focuses on life skills and improving the lives of young people through sports.
The successful candidates who have a passion for teaching, children, young people, education and mentoring will join a talented team of international athletes and coaches, mentors, teachers and volunteers. Collectively these highly motivated people work towards bringing change and helping young people in the borough of Brent to be more than the circumstance they are born into.
The role:
In this role you will be responsible to lead Math and English tutoring sessions every Saturday from 9am to 11am for KS2, KS3 and KS4. Ideally you have an educational background and the ability to build relationships and engage with children and young people. You will work closely with the Education and Mentoring coordinator in ensuring that we achieve sustainable outcomes and have a positive impact on our student athletes.
As a tutor your responsibilities will be to help the young people with their homework and revision, keep track of young people's growth and help file administration for your session.  We expect you to build relationships with the parents and answer any queries they may have. You will be working alongside coaches and mentors who will help identify which children need extra help.
The successful candidate is:
A great listener and communicator
Able to work independently as well as part of a team
An enthusiastic and engaging person
Good administration skills
Consultative and approachable.
Personal Specification:
Qualifications:
Essential: 5 GCSEs grade A-C (including Math and English grade A-A*
Essential – A level math and English grade A-A*
Essential – Math and English graduate/undergraduate
Desirable – QTS or other relevant teaching qualification
This post is subject to a Disclosure and Barring Services (DBS) check at an enhanced level and Safeguarding certificate.
Track Academy embraces a workplace which is equal to all and embraces diversity and inclusion. We encourage everyone to apply regardless of gender, race, religion, age, sexual orientation or disabilities as we strongly believe that all groups bring diverse perspectives to our programmes.
Applications are welcome and sent to Mentoring@trackacademy.co.uk for consideration.
Athletics coaches