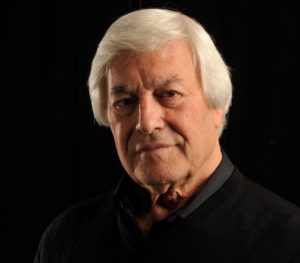 Veteran sports journalist Colin Hart shares the wealth of his experience with Track Academy, in a series of blogs:
The cross country season is here and though running across muddy fields during the winter months is far from glamorous, in many ways this branch of the sport is the backbone of athletics.
Many of Britain's finest and most famous middle distance and distance stars have benefitted enormously from racing through snow, driving rain and gale force winds.
It is a character builder if there ever was one and it also stores up tremendous reserves of strength and stamina in preparation for the summer track meetings.
The first English cross country championships were held as long ago as 1876 so it's no wonder the rest of the world regards us as a nation of harriers.
There's no doubt the greatest rivalry on the track this country has ever seen were the exhilarating battles fought out over 800 and 1,500 metres between Steve Ovett and Seb Coe – to give him his full title The Right Honourable Lord Coe CH KBE.
Their breathtaking head-to-head at the Moscow Olympics, when Ovett took the two lap gold medal and Seb won the metric mile, is part of athletics folklore.
But I bet what a lot of people don't know is that their first confrontation was at the English schools cross country championships in 1972 in the unfashionable Middlesex borough of Hillingdon.
They didn't know each other then. Steve, who was 16, finished second and Seb, a year younger, was eight places behind him.
Though I covered many major cross country events, standing out in the freezing cold and the wet wasn't my idea of a good time. I was much happier in the warmth of track and field Grand Prix meetings in places like Monaco, Nice and Rome.
But there were several occasions that bring back happy memories and a warm glow. None more so than in Boston in March 1992.
Cross country wasn't considered the sexiest of events on The Sun newspaper. But I went out of my way to persuade my Sports Editor that it was going to be worth the expense of me travelling the 3,500 miles as Liz McColgan was running for Britain. I also happen to love Boston.
Liz, six months before, had sensationally won the women's 10,000 metres gold medal at the World Championships in Tokyo – a victory that sent her soaring into super-stardom.
The Scottish girl was the odds-on favourite to add another gold to her collection in Boston. But unfortunately she had one of those forgettable days and came home a badly beaten and highly dispirited 41st.
All I could think of was the flack I was going to get from my boss when I got home. Then mercifully I was rescued by an unknown, shy 18 year old Bedfordshire sixth form language student.
Out of the blue, she run brilliantly to win the junior girls' world title – crossing the line just five seconds ahead of China's Wang Junxia.
Along with a relieved British press corps, I high-tailed it to her hotel where she gave her first ever interview. Her name was Paula Radcliffe.
Another cross country that has stuck in my mind but for very different reasons was the one that took place in Dusseldorf back in 1977.
The British team, led by the incomparable Dave Bedford, grabbed the team silver medal just three points behind the powerful Belgium outfit.
Bedford invited me to join him and the boys that evening for a celebration party in one of the towns finest bierkellers.
Thankfully I had the good sense to decline. Explaining what happened, Bedford told me the next day: "It was really a shame because it was the first time I had been given the responsibility of being team captain.
"Due to a misunderstanding with the German bar owner, who took exception to our sense of humour, there was a bit of a bundle.
"Me and six members of the team spent the night in jail. It was a misunderstanding of course. But I was never asked to be captain again."
You can imagine what state those six international athletes must have been in. Not one of them could run away before the police arrived!
One occasion I will never forget was when Irishman John Treacy won the world men's title on home soil in torrential rain in 1979.
The whole population of Ireland seemed to be crammed into Limerick racecourse that rain-sodden afternoon. And when John burst over the line in front of the field the crowd went crazy.
I found I was being hugged by a distinguished looking man in an expensive overcoat with a velvet collar. He was only the Irish Foreign Minister. No one got any sleep in Limerick that night – including me.
My final memory of cross country belongs to little Zola Budd, one of the most controversial figures in British athletic history.
Zola was a tremendous competitor. She had won the women's gold medal in 1985 in Lisbon and when she defended her title in Neuchatel, Switzerland, I made sure I was there to see her. She not only regained her crown but led the British team to gold medal glory.
Cross country running is a demanding and very necessary discipline in the scheme of things. If only they took part in it when the sun is shining.